Felipe Massa has extended his Ferrari contract for two more seasons, according to an official announcement made this morning.
The Brazilian driver, who narrowly missed out on winning the 2008 F1 World Championship, was set to be out of the deal at the end of this season.  Many expected Massa to leave the team, as Robert Kubica was touted as a replacement but now he will be staying for the foreseeable future.
Massa has been working with Ferrari since 2001 in test roles and race roles with the former Sauber team whom Ferrari supplied engines too.  He became a fully official Ferrari driver in 2006, partnering Michael Schumacher and then in 2007 until 2009 he partnered Kimi Raikkonen who won the 2007 Championship.
"I am happy to be given the opportunity to drive for Ferrari for a further two seasons," said Massa.
"Throughout my entire Formula 1 career, I have always raced with an engine made in Maranello and it is a matter of pride for me to be able to continue working with a team that I regard as a second family."
Meanwhile the team also announced a signing to their young driver programme.  11 year old Canadian Lance Stroll with join the programme having been successful in various kart championships around the world.  Ferrari will now guide him through the lower formulas as they prepare him as a future F1 driver.
"We are pleased to welcome Lance to our group," said Luca Baldisserri, who runs the Ferrari Driving Academy. "He is very young, but he has already shown in karting that he is exceptionally talented.
"We will follow him step by step in his forthcoming events in North America and he will soon also take part in our courses at Maranello."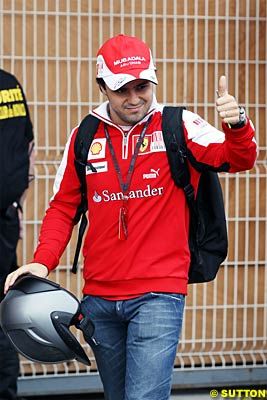 ---
Nicolas Todt has confirmed Jules Bianchi, the current Formula 3 EuroSeries champion has signed a long term deal with Ferrari following yesterday's test in Jerez.
The young driver has signed a deal but his position in the team is unknown, possibly going to be a reserve driver or maybe Ferrari have signed a pre-contract for 2012 when race seats will become available.
"We are very happy to do this long-term deal, which was completed a short time ago," Todt told Autosport
"His role is undefined for the moment, but from now on, he will be at Ferrari's disposal. His first Ferrari drive is obviously at this young driver test."
He will race with ART GP in GP2 next season.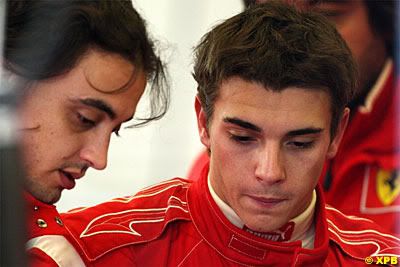 ---